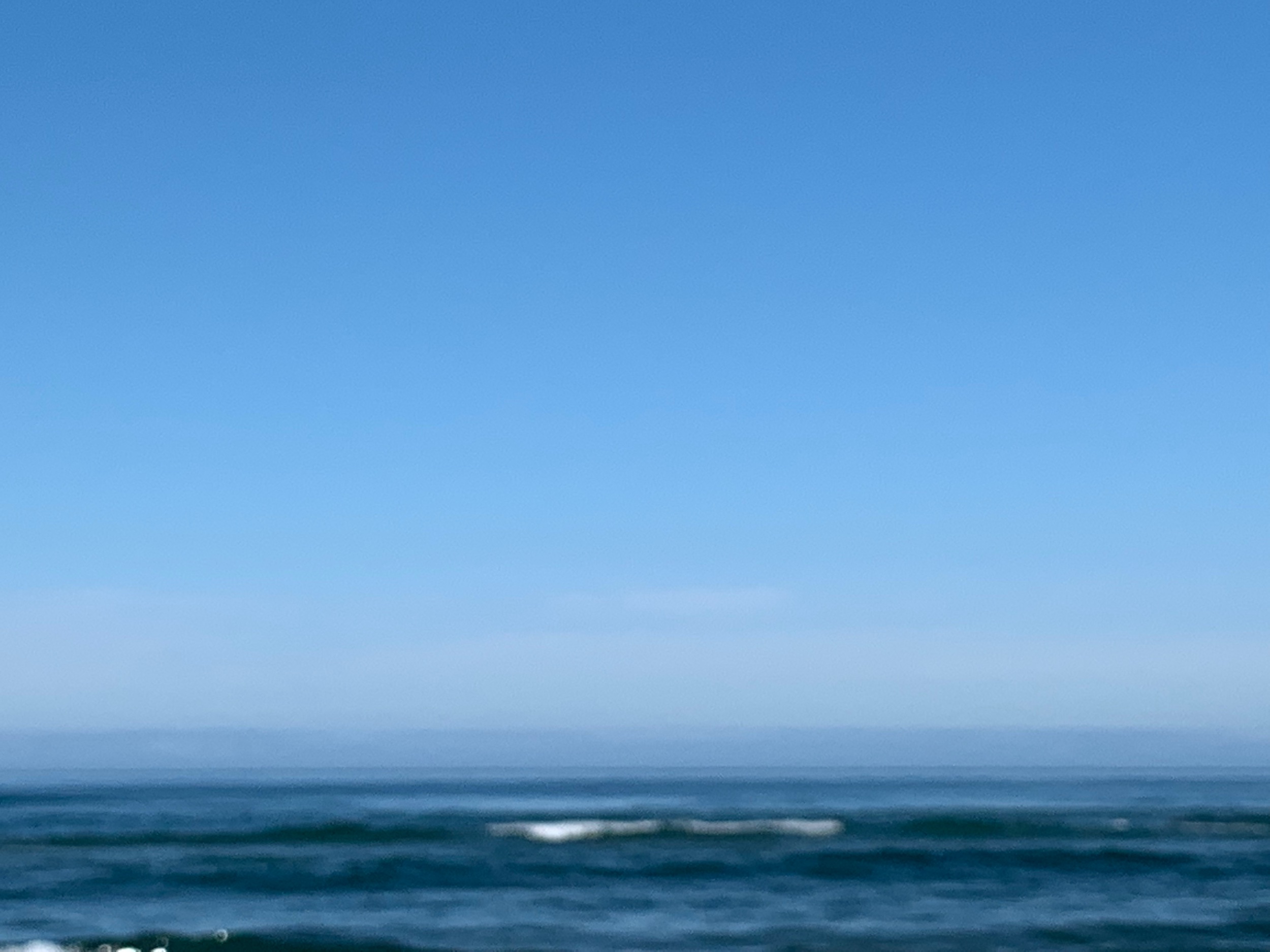 Traffic slows in Seaside. A cluster of chain stores, intersections and traffic lights accommodate convenience and the traveler's need for commercial relief and the amenities of civilization from time to time. For example, Ellie's temporary crown fell out and she needed emergency Polygrip.
Since crossing the Lewis and Clark Bridge two hours ago, it's been a one-lane highway of yellow line literacy and brief two lane sections so restless drivers can pass slow drivers.
We miss most of Seaside because the tourist attractions and hotels are closer to the coast where the Necanicum River splits Seaside in two. We never stray from 101.
A scruffy man on a bicycle passes us. He looks like a traveler of sorts, colorful bungee cords cleverly crisscrossing to hold a Jenga of patchwork belongings in place. His pace is steady and deliberate; it's not the demeanor of leisure, but necessity.
Cars park along 101 and people walk down to the Necanicum River kayaks, water gear and coolers in hand. It's a Sunday so northbound traffic is slow as people head home from weekend vacations, vehicles packed carelessly like the Exodus with pool floats and mountain bikes.
There are intermittent openings in the West-facing evergreens and we get glimpses of the Oregon coast. Near Cannon Beach, we see the top of Haystack Rock, but the trees never clear again.
The kids are antsy to get to our rental in Manzanita, so we keep moving along roads that snake, peak and valley. The driving is focused and laborious.
In Oswald State Park, we drive along a vertiginous section with low cement guard rails where the views are an exercise in acrophobic desensitization. I hug the double yellow line, both hands clutching the wheel tightly and trying desperately to avoid the view. I think of an X-Wing Fighter trying to blow up the Death Star. "Stay on target, stay on target."
The family enjoys the splendid views, while I sweat out the slow descent into Neahkanie Beach.
We arrive in Manzanita in late afternoon. The kids don their bathing suits and run straight to the beach.
The Pacific is blue and endless, except for wisps of gossamer clouds and whitecaps.